Sparky's Place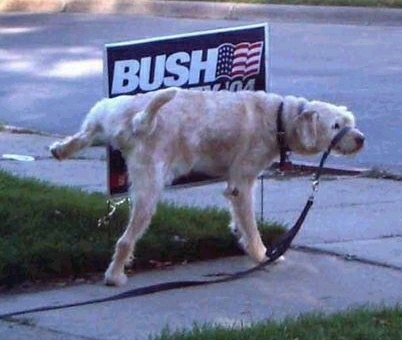 ---
If you're looking to learn more about me, my family, or just something about adoption, you've found a place to begin.
---
This page has been up and running since I was a freshman in college. Now I've moved, married, and begun and paused a Master's degree in history. Thanks for visiting my niche in cyberspace. Hopefully you aren't lost, but if you are, I hope you'll stay and enjoy. When I started this page, I was a freshman at Mississippi Gulf Coast Community College in Perkinston, Mississippi. Now, I've moved from Mississippi and live with my husband, Thomas Howell, in Hopkinsville, Kentucky. Thomas is an instructor of history at Hopkinsville Community College, and I am Division Assistant for the Fort Campbell Extension Campus of Hopkinsville Community College.


---


I am convinced that I have the most wonderful little sister in the whole world. Not only is she beautiful, she's smart (an almost straight A student) and multitalented (a dancer, ace tennis player, and flautist). Brittany, if you're reading this, I LOVE YOU, I MISS YOU, AND I THINK YOU'RE AWESOME!


---


In order to make a general nuisance of myself, I had a long and harrowing search for my birthparents, so if you need help with "the search" please try some of these links.

I met my birthmother for the first time during Easter weekend 2001. I'm still anticipating contact from Jim and Charlotte McDaniel, my grandparents and Richard McDaniel, my uncle.


---


Thomas and I are passionate devotees of foreign, indie, and documentary film, music of all genres, and books. Only now that we're trying to save for a house down payment have we begun to limit our intake of all three. Check out our recommended book/movie/music page for some of our favorites.


---


Some of my favourite quotes are:
"I'm not an IBM computer any more than I am an ashtray." Bob Dylan

"I'll let you be in my dream if I can be in your dream." Bob Dylan

"There's only us, there's only this. Forget regret or life is yours to miss" Rent

"No day but Today!" Rent

"It's Sinatra's World, We Just Live In It."

"Real women aren't perfect and perfect women aren't real." Wesley Duffee- Braun

"Intelligence is just as sexy as a nice ass." Me

"Baby I just had to see you, your face, your smile, baby I just had to see you, just for a while"-Harry Connick Jr.

"You've gotta love livin', baby, 'cause dyin's a pain in the ass." Francis Albert Sinatra

"Some people say that there's a woman to blame, but I know it's nobody's fault." Jimmy Buffett

In a telegram from human rights activist Robert F. Williams to UN Ambassador Adlai Stevenson, immediately following the failed Bay of Pigs invasion:

"PLESE CONVEY TO MR. ADLAI STEVENSON: NOW THAT THE UNITED STATES HAS PROCLAIMED SUPPORT FOR PEOPLE WILLING TO REBEL AGAINST OPPRESSION, OPPRESSED NEGROES OF THE SOUTH URGENTLY REQUEST TANKS, ARTILLERY, BOMBS, MONEY, AND THE USE OF AMERICAN AIRFIELDS AND WHITE MERCENARIES TO CRUSH THE RACIST TYRANTS WHO HAVE BETRAYED THE AMERICAN REVOLUTION AND CIVIL WAR. WE ALSO REQUEST PRAYERS FOR THIS UNDERTAKING."
---
I unfortunately (for my husband and friends, anyway) have a disorder which makes me insane every presidential election cycle. I am a political junkie - never can get enough C-SPAN! If you suffer from the same problem, you understand my passion, and if you don't, I sincerely hope that one day you are bitten by the bug. As a final piece of advice - If you're not registered to vote, GO! NOW! If you didn't vote in the 2000 election, you should have! Please, make sure you vote this time. We can't afford to have another election like the last one!

---



Here are some of my favorite links!

http://centrepedal.blogspot.com Visit the coolest place for political commentary, personal rants, and the truth about what havoc the Bush Administration has caused at home and abroad.

The Curiously Strong Peppermint I'm a certified Altoids addict...

MGCCC This is Mississippi Gulf Coast Commmunity College. I really miss all of my friends on the Perkinston Campus.

USM If you want to get a first-rate education, consider the University of Southern Mississippi. Their History, Music, and Education programs are fantastic - thanks to some of the best professors in the southeast. Of course, one must ignore the self-centered, megalomanic President Shelby Thames.

Winter Guard International The Art of Performance

Phantom Regiment I LOVE The Regiment. Good luck to everyone this season. I'll see you in Murfreesboro next summer.

Thanks Again for Stopping by, Come back and check my progress!
This page last updated on 20 August 2004, on a slow Friday in the HCC Library.

My other pages... | Home | Short Story and Poetry Page | Adoption Links | Pictures from our travels.|



---


ADOPTEES DESERVE ACCESS TO THEIR ORIGINAL BIRTH CERTIFICATES


---
Nazi Germany Notes
Old South Notes

View My Guestbook
Sign My Guestbook

I just need five people to complete an offer, and I'll get a free iPod!
---


Click HERE to vote for this page as a Starting Point Hot Site.




You are a Folkie. Good for you.

What kind of Sixties Person are you?
brought to you by Quizilla